When I was young it was quite simple to choose a career – focus on something that will make you money, but mostly will make you happy (That was really hard advice to follow dad!). I could choose from a wide array of skills and environments – almost like standing at a pick-n-mix counter at your local grocer. There is a multitude of options – creamy mint, nutty chocolate, Turkish delight (is your mouth also watering now?). What a nostalgic thought of a 'perfect' world.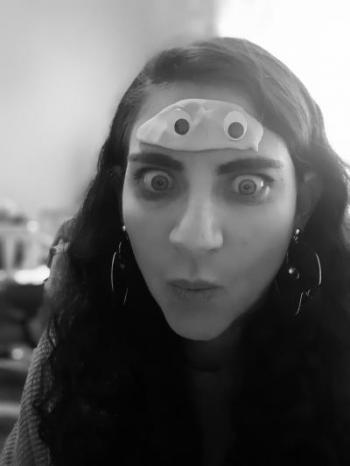 However (back to the real world), thinking about your career like that is just as outdated as the pick-n-mix counter. We can no longer study without focus and a clear vision of what will follow – the world is changing too fast. For many years the concept of 4IR has been in circulation and many institutions have been thinking of how to address the changing needs of the workplace, but the impact of COVID-19 is rapidly changing the world as we know it.
" Even as the world grapples with containing the virus and stemming the economic haemorrhage, it is becoming clear that the pandemic is contributing to the accelerated deployment of Fourth Industrial Revolution (4IR) automation technologies…. Leading to  automation of white-collar jobs in both front- and back-office contexts"  Karr, Loh, Andres (2020).
(Side thought - Does this mean that I will be replaced by a robot one day? Probably. Very likely. And soon!)
The implication of this rapid change is that the world we lived in two years ago no longer exists. The pick-n-mix counter is closed and Gen Z-graduates have to be more thoughtful on how they prepare themselves for a career amidst an ever-changing world (#nopressuretertiaryeducation).
We have to equip Gen Z-graduates to not only survive in this new world, but to thrive. Education needs to step up to the plate and ensure we send graduates into the world that can face this challenge head-on…
That sounds amazing – almost as amazing and fake as the load of (poorly-dressed) superhero's in movies on Netflix these days. Everyone has a superpower and everyone can take over the world (and other galaxies)…
If everyone is a superhero, does that not mean that NO-ONE is a superhero….?
Great, so we cannot create superhero's, so what do we create? We create students who can think for themselves, students who can take a problem – deconstruct it, critically think about until it makes sense and then solve it using evidence-based solutions. These will be the real superhero's – students who can go into an ever-changing world with their minds activated, exploring opportunities and creating new possibilities. Wow – I just went the superhero route again – you get the idea!
At STADIO School of Fashion this is exactly how we are thinking about our Honours students. We want them to feel like Academic Superheroes conquering the challenges of COVID-19 and the 4IR, not like a lost kid in front of the pick-n-mix counter. Enough of me trying to convince you – have a look at what our graduates are saying and decide for yourself!
"The level of thinking required is really up a notch"
(Esri Cronje, BA Hons Fashion Graduate 2020).
The benefits of the Honours is that we get to… "Expand our knowledge through the subjects presented to us. I have experienced a growth in my critical thinking and analysis process within Fashion Cultural Studies, I have learned to critically analyse businesses and the economy it is positioned within through Fashion Business Studies as well as build on a whole new field of academia through Research Methodology"
(Merie Kruger, BA Hons Fashion Graduate 2020).
"I feel that completing your honours also teaches you a whole new way of thinking and problem solving, even if chose not to go into Academia. I didn't have to think twice about completing my honours with LISOF (now STADIO). I had an amazing learning experience there while completing by BA and wanted to continue that."
(Hannah Maringa, BA Hons Fashion Graduate 2017).
Written by Petro Naudé | Acting HOD: Contextual Cluster | STADIO School of Fashion
Reference: Kar, J., Loh, K Andres, E. 2020.  COVID-19, 4IR and the Future of Work. APEC Policy Support Unit, POLICY BRIEF No. 34: June 2020.