Meet Kayla Corker, part of the Student Forum at Bellville Campus representing the School of Commerce. Read here what she has to say about being part of the Student Forum.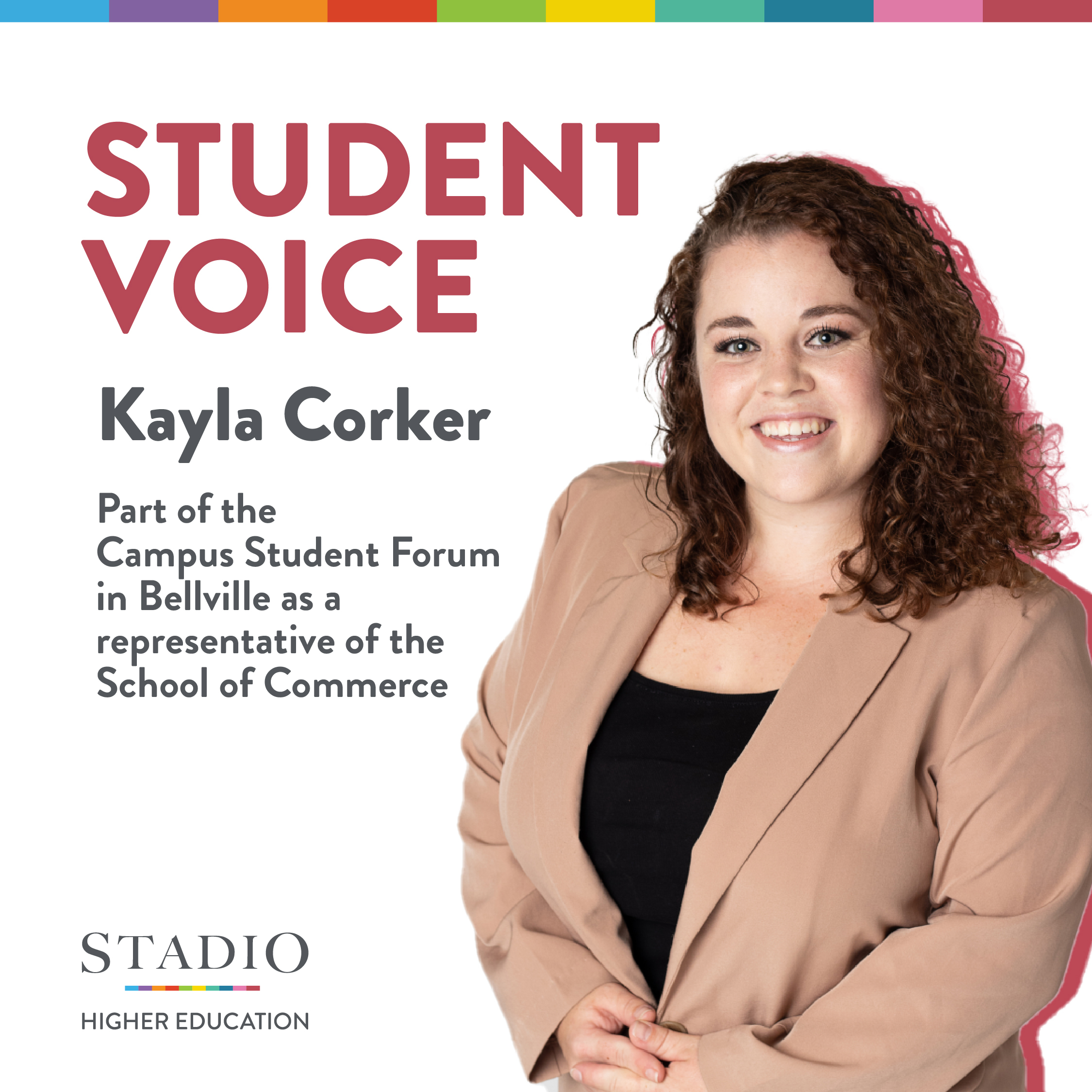 Why you became part of the Campus Student Forum in Bellville as a representative of the School of Commerce?
I decided to become a part of the Student Forum to encourage interaction and networking on campus post-pandemic. This is something I was looking forward to when starting my studies but unfortunately the pandemic impacted socialising on campus.  Therefore, our goal for the year was to bring students back to campus and encourage student engagement at activities and events.  I aim to assist students and ease the transition from secondary education to tertiary education which is made possible through campus interactions. 
What are you passionate about?
Encouraging and supporting others is something that I am very passionate about. I always go the extra mile and will lend a helping hand wherever I go.
What do you enjoy most about your studies?
The degree that I am studying and the students who have shared the last 2.5 years of the journey with me! I've thoroughly enjoyed the content in the BCom in Event Management degree and I have learnt valuable lessons from my lecturers that I will cherish moving forward. 
What do you struggle most with in your studies?
A challenge that I am often faced with is finding a balance between academics, work responsibilities and student forum responsibilities while still maintaining a healthy social life.
What would you like to do once you finish your studies?
I am drawn towards artistically curated events and have a discerning eye to detail and therefore would like to be involved in the planning and execution of special events, either freelancing or working at an Event Planning Company.
Any tips for the students?
Start your planning early & You have more time on your hands than you think.