Meet Husnaa Said part of the Student Forum at Centurion Campus representing the School of Commerce. Read here what she has to say about being part of the Student Forum.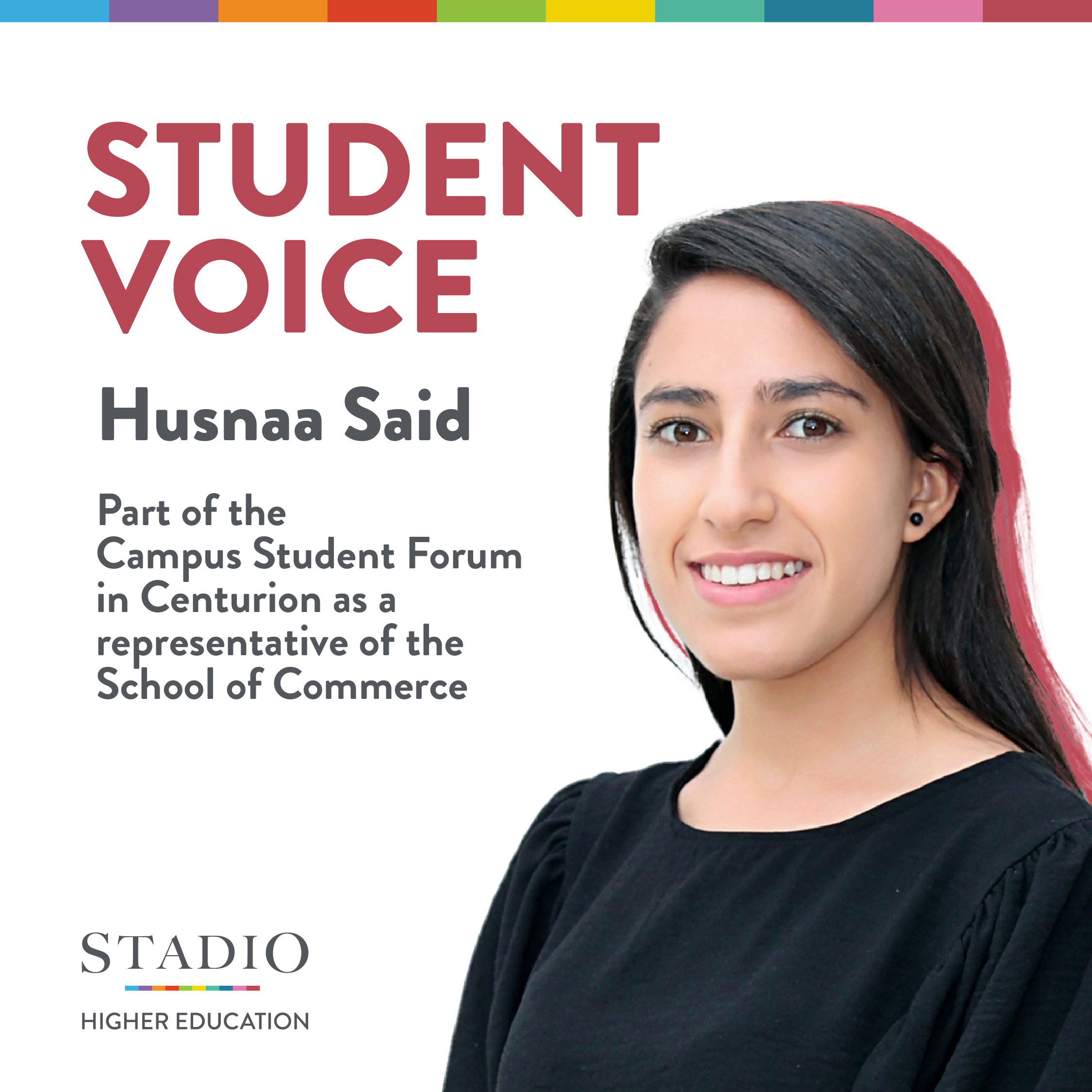 Why you became part of the Campus Student Forum in Centurion as a representative of the School of Commerce?
In my first year, I helped already with the Campus Student Forum in one of the sub-committees. I enjoyed seeing how they put together a great support system for the students, and that encouraged me to be nominated this year.

What are you passionate about?
I love drawing, for fun. Detailed drawings, animals, buildings. It is a great stress reliever!

What do you enjoy most about your studies?
We used simulations, and it has given us an opportunity to apply the theory from beginning to end. It was a great way of learning!

What do you struggle most with in your studies?
At the beginning it was referencing, but I am fine with it now, I practised a lot 😊
What would you like to do once you finish your studies?
I would like to gain more experience in the industry, and then one day I would like to open my own business.
Any tips for the students?
Speak up about any challenges you might experience, don't keep it all in! The STADIO Centre for Student Support and the Campus Student Forum are here to support you!