An exciting young STADIO Higher Education rugby team emerged victorious at its first USSA 7s Rugby Tournament in September in Kimberley!
STADIO beat North West University's Vaal Campus 40-5 in the final to win the B-division. The victory sees them being promoted to the A-division, which means they will take part in the top tier of the competition next year. We are immensely proud of our team!
The team of fourteen players, nicknamed the STADIO Sabres, are all aged under 20 and represent some of the most talented youngsters in the sport, many of whom are currently playing provincial rugby in the junior ranks.
The STADIO Sabres' director of coaching is former Lions and South African U21 coach Loffie Eloff with head coach Andries Carstens, who is also an authoritative figure in South African coaching circles. Injured Western Province U19 player Tian Vorster was the team's technical analyst. Vorster also studies at STADIO.
"Our focus was for these players to represent STADIO with pride and to have fun. It's much more important for us to ensure their overall development than to focus on winning" says Eloff.
"Don't get me wrong, we are super happy with the outcome, but we played with big smiles and we were a happy bunch. We were so excited to be there and so honoured to be representing STADIO. To win our division at the tournament was amazing, and we exhibited enjoyment, discipline and sportsmanship during these matches and took our first steps to establishing STADIO as a factor in the South African universities rugby arena" said Eloff.
STADIO Higher Education is only one of two private institutions that are taking part in the USSA 7s tournament.
As official education partner of Western Province, the Blue Bulls and Sharks, STADIO supports their players to further their studies on tertiary education level. A number of players in the STADIO Sabres squad play for these unions.
This initiative underlines STADIO's focus for players to not only develop in the sport, but to ensure their education receives priority to unlock career options when their professional sporting careers conclude.
Besides its support of the three signature unions in South Africa, STADIO Higher Education is also an official partner of the Under-18 Craven Week.
As part of the agreement, STADIO makes bursaries available to the U18 Craven Week Players of the Tournament (best back, best forward and best player), which will enable these players access to further their studies at a tertiary level.
STADIO CEO Chris Vorster said: "At STADIO, we believe in the future of our nation and our message has resonated profoundly since our launch. We have made a difference by offering wide-ranging and affordable access to private higher education, and equipping our students to become the most empowered version of themselves. It's very important to us that rugby players' prioritise their education outside the sport and we are proud to facilitate this process"
Vorster said that STADIO placed its students at the heart of its ethos. "We take a profound interest in what our students need" he said.
"We offer higher education specially designed to meet industry requirements and to accommodate our students' diverse lifestyles. We pride ourselves in providing excellent support and service. We ensure that our students are important and valued while keeping things simple and focussing on what's important. We were delighted to have the opportunity to play in the USSA 7s tournament and I am so proud of the boys. I was on the side line cheering them on" said Vorster.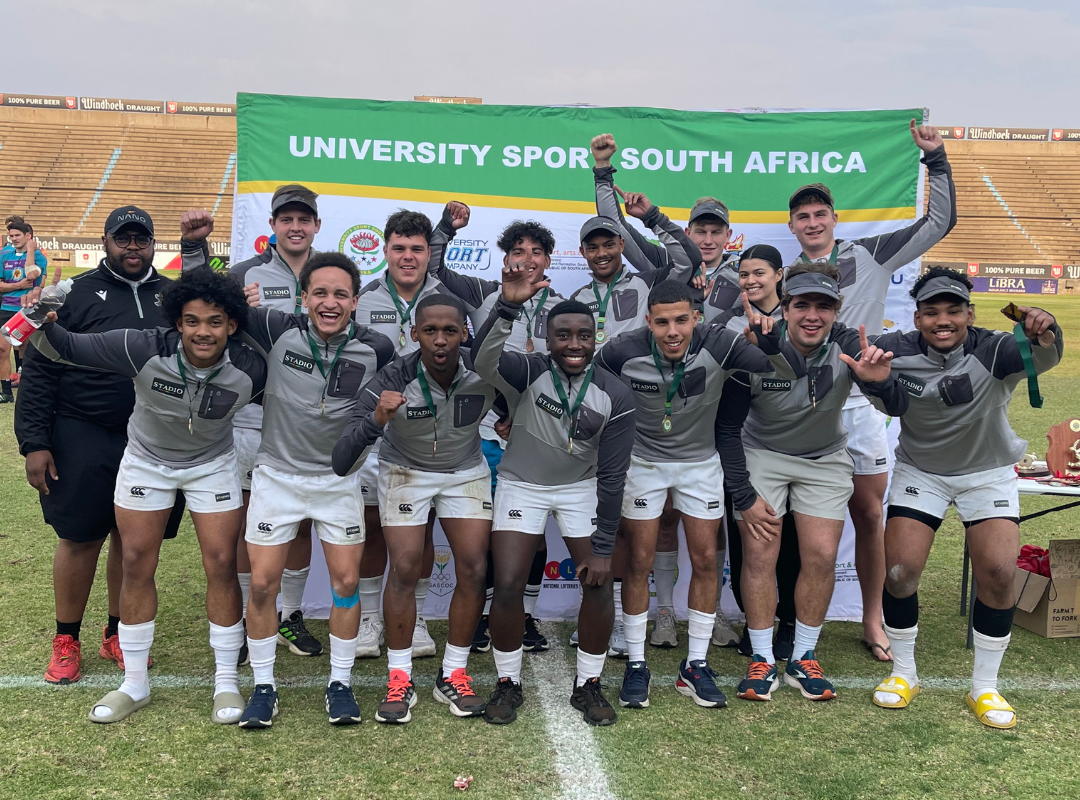 2023 STADIO Sabres Line-up
The STADIO Sabres emerged victorious in their first participation in the USSA 7s Rugby Tournament in Kimberley last weekend (23-24 September 2023).
The Sabres won the B league and have been promoted to the A league, which means they will take part in the top tier of the competition next year. Well done to our team; we are immensely proud of you!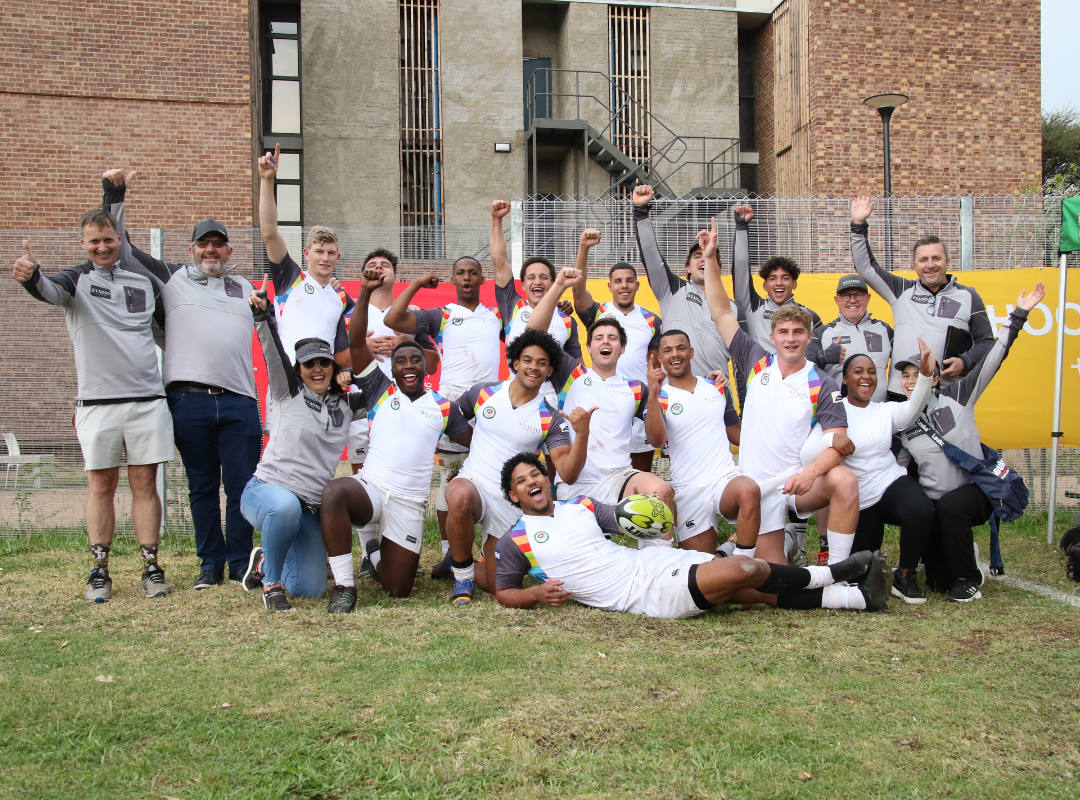 The Team Line-up
Andries Goedhals
Corbin Benjamin
Fanie Fourie
Hendrik Sieberhagen 
Hugo-Ben Horn
Joel Leotlela
Joshua Africa
Joshua Petersen
Juan Smal
Liam Cyster
Logan Opperman
Mbulelo Mcengwa
Mikyle Thysse 
Thyron Ross
The Coaching Staff
Eugene Eloff
Andries Carstens
Tian Vorster