As a lecturer, I love seeing students grow throughout the courses they study with us. I have been in the industry for two years after I lectured but I felt like I missed that element of working with students too much and went back into lecturing. Therefore, I have my bread buttered on both sides as I lecturer, but I also work in IT and programming. What I love about this is that I can now tell my stories from the industry to students from first-hand experience.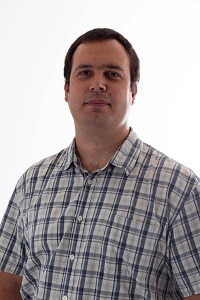 I currently teach the web development module in the first year of our web development degree where students learn how to create a basic website using HTML and CSS. I also teach this to the 3rd year Visual Communication design students, and they love it. In the second year of the Bachelor of Information Technology in Web Design and Development, I teach a variety of modules ranging from database design to developing websites where students will learn how to integrate a database with a website and use the database as data storage. This is always fun as the sky is the limit in which types of web applications students can then create. Students may receive the same assignment brief, but every student still creates their unique web applications, and it is always great to see students' creativity and thinking outside the box. After the second year, you can create your own Facebook (now Meta) if you want to! 
Computers and IT has always been a huge interest of mine. Since I was little, I started playing around with settings and configuration on my dad's (then white) Compaq desktop computer just to see what difference the various settings will make once applied. I have been interested in IT ever since and now I have the honour of teaching IT to students. It has become a real passion of mine to share my knowledge and work with students watching them grow in the field of Information Technology. 
The Bachelor of Information Technology in Web Design and Development offers a real wide variety of skills and modules from design, creating animations for the web, information systems and how smaller systems are interconnected, creating basic websites, creating databases and linking these to web applications, marketing a website and so much more. I feel that students studying towards this degree will be well-off for finding work in the industry after graduating. We also have a Programme Stakeholder Committee programme where we stay in regular contact with people from the industry where they will inform us if our syllabus is out of date, or if we need to change anything in our programme. This certainly assists us in keeping the degree aligned with the industry and ensures that we prepare students as required by the industry and not just to complete the syllabus.
Apply here for the Bachelor of Information Technology in Web Design and Development.