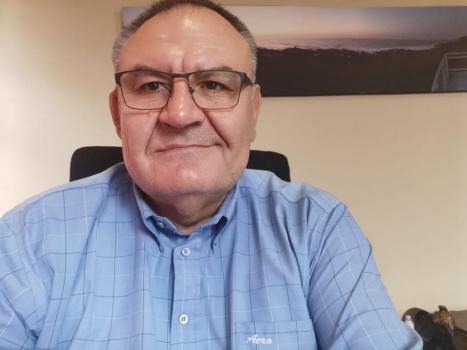 Q&A with Christo Swart - Acting Head: School of Law (and lifelong learner)
Give us a brief history on your roots; where do you come from and where did you study?
I was born and bred in Krugersdorp and matriculated at Monument High School. I obtained a BA degree in Theology at RAU (now the University of Johannesburg), and thereafter a BD post graduate degree in Theology at the University of Pretoria. I then became a minister in the Dutch Reformed Church and during my time as a minister I completed a BProc degree at Unisa. I entered the legal fraternity and practiced as an attorney, conveyancer and notary for twenty years before entering the academia in 2012. I was fortunate to be a co-founder of the School of Law at Southern Business School (now STADIO) in 2014. I completed my Masters' degree at SBS in management and I am currently busy with PhD studies in leadership at the University of Pretoria.
Why do you enjoy your position as an academic/administrator, and what excites you about it?
I love making a difference in people's lives and the law provides a great platform for this. I sincerely believe that the pillars of the law uphold society. I also want to quote Cicero who once said: "We are slaves of the law in order to be free."
What are your goals/ideals/passions?
To be the change I want to see in the world and in the process create a better society for humankind.
What is your vision for the School of Law?
We have a dream (Martin Luther King Jnr) to send highly ethical and sound academic jurists into our South African legal environment who can make a difference by practicing our constitutional principles.
Why should students enrol in your school?
Our vision is to empower our students with knowledge of the law and to guide them to be good jurists at their future workplaces. We also pursue the mantra of STADIO, namely to focus on students at the centre and learning at the core.
What are the most popular qualifications/modules within your school and why?
The professional Bachelor of Laws (LLB) is the most popular qualification for our students. The LLB degree is their final step to becoming legal practitioners. With the LLB degree in hand our students can choose to pursue many career options in the law as well as in the commercial environment.
What differentiates your school?
We try to be industry focused, which means we prepare our students for the "real world" that awaits them. We have a good mix of academic and practical legal experts to guide our students on their way in this regard. 
Want to study law? Choose from the following accredited distance learning qualifications in the Faculty and School of Law:
rgb(248,58,34)