Prof Philip Stoop, who was recently appointed as the new head of the STADIO Faculty of Law, is passionate about southern Africa and making a difference in the lives of his students.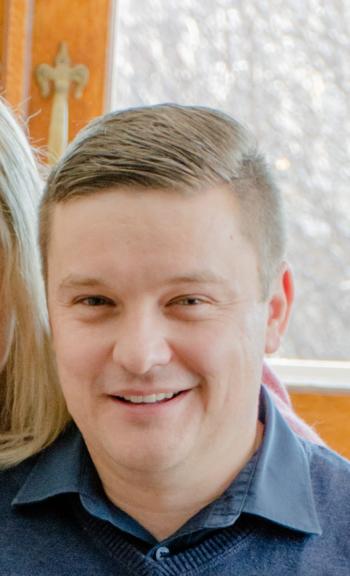 The latest respected addition to the STADIO Higher Education academic brains trust, is excited to join the STADIO family and ready to take over the reins of one of the fastest growing faculties within the private higher education provider that serves 23 000 students.
"As an academic and researcher, it always excites me to find solutions to legal problems through research. Academia also excites me because it brings special people together with one aim: to mentor students to the best of their ability," he says.
Prof Stoop was born and bred on the Highveld of Mpumalanga where he matriculated in Carolina. He pursued law studies at the University of Pretoria and obtained a BCom (Law), LLB and LLM (Law of Contract). In 2008 he was appointed in the Department of Mercantile Law at UNISA where he was lecturing until recently. During this time, he graduated with an LLD in the Department of Mercantile Law at UNISA with a thesis on the concept of fairness in the regulation of consumer contracts.
"Although it may sound clichéd, I can safely say that it has always been my goal and ideal to change the world for the better through research and contact with students – even though the change might be very small. "I always hope to make an impact in someone else's life like many of my mentors did in mine."
Besides his dedication to the law, Prof Stoop's other passions include literature and travel, especially exploring the beautiful southern tip of Africa. He is committed to his vision for the STADIO School of Law to become the leading law school in southern Africa, offering a complete range of law qualifications.
Currently the school offers a Bachelor of Commerce in Law, Bachelor of Arts in Law, a Higher Certificate in Paralegal studies and a professional Bachelor of Laws (LLB).
Prof Stoop has the knowledge, passion and drive required to fulfil his new position with distinction. He is positioned as a catalyst in the STADIO vision of widening access to higher education and making a difference to the future of southern Africa through the extraordinary medium of academic empowerment.
For more information on the STADIO School of Law qualifications go to: https://www.stadio.ac.za/faculty-law/school-law | email: [email protected] | phone: 011 662 1444 
rgb(248,58,34)