Q&A with Johan Willemse  - Head: School of Administration and Management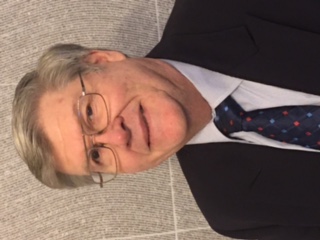 1. Give us a brief history on your roots; where do you come from and where did you study?
I grew up in Alberton where I completed my secondary schooling. I obtained a BCom from the University of Pretoria, and thereafter a BCom Honours in Financial Management as well as an MBL, both from UNISA.  I started my career at the then Rand Afrikaans University where after I moved into various positions in finance in both the private sector and the public sector. I returned to academia in 2004
2. Why do you enjoy your position as an academic/administrator, and what excites you about it?
I have always been passionate about wanting to know more and I have come to realise that it is the acquisition and application of knowledge that change and can change the lives and futures of people. I firmly believe that learning and knowing are ageless assets, and it is my passion to assist others to acquire these assets as well. 
3. What are your goals/ideals/passions?
My goals are to live a meaningful life and, wherever possible, to encourage and support others in the pursuit of their goals. My passion is to encourage others to always think critically and always ask "Why not?"
4. What is your vision for the School of Administration and Management?
My vision for the school is that it becomes the one-stop facility where individuals can take the first steps on the road to a most rewarding and joyful career and develop a thirst for making a real difference wherever they may find themselves.
5. Why should students enrol in your school?
They should want to enroll because they should feel secure in the knowledge that they will be fully equipped not only to become employable but to become preferred employees in the careers they choose to pursue.
6. What are the most popular qualifications/modules within your school and why?
The Bachelor of Business Administration is the most popular qualification because, while at the core it offers the development of much sought after managerial skills development, it also offers a wide variety of supplementary fields of study, which allow for a variety of career choices.
7. What career opportunities are open to successful graduates and how employable are they?
The career opportunities offered cover a very broad spectrum of opportunities within both the business and the public sectors. Graduates are in high demand and very employable in all spheres of commerce, industry, and the public sector.
8. What differentiates your school?
The modules offered are all relevant to the current job markets. The lecturers are academically well qualified and understand the challenges faced by students having been students themselves. They have relevant and proven related work experience, enabling them to bring the workplace into the classroom.
See more about the School of Administration & Management here.