The third category  of Senior Research Academic  is awarded to a candidate who has:
A completed Doctorate;
Published 12 accredited research outputs, of which three were published in the last two years or four which were published in the last five years
DIVYA SINGH has attained the STADIO status of Senior Research Academic. She has published three accredited articles and also three book chapters in the last two years.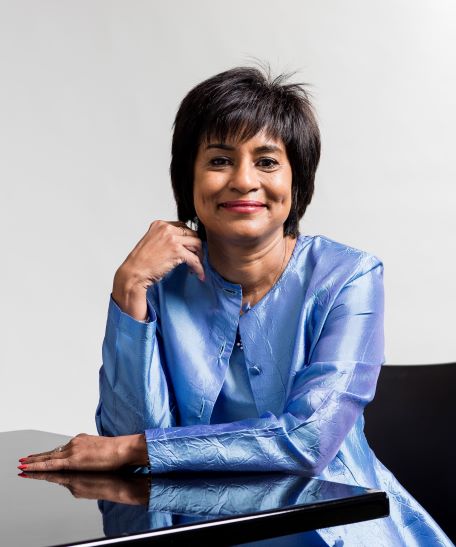 Dr Singh's research spans a range of interest from her discipline training in law, justice, and human rights to my career trajectory in higher education management, leadership, and governance.  However, her recent research has focussed on an investigation into the ethical intersections, crises, opportunities and challenges of ethics and higher education.  If higher education subscribes to the UNESCO aspiration of education for the common good, she believes it behoves educators and scholars to delve deeper into what needs to be done as we aim for values-driven leadership in universities and share best practices that will enable the attainment of these higher values in our institutions.  Universities have a critical role to play in ensuring the sustainability of our global future and her research contributes to the discourse and scholarship, illuminating the ethical operational and leadership values and imperatives for a better higher education.  
Links to some of her recent book chapters; peer reviewed conference papers/ articles in accredited journals:
https://repository.globethics.net/bitstream/handle/20.500.12424/4009187/GE_Copublications_WCAE_isbn9782889313815.pdf?sequence=1&isAllowed=y
https://www.saqa.org.za/documents/saqa-bulletins/saqa-bulletin-volume-20-number-1-september-2021
https://www.journals.ac.za/index.php/sajhe/issue/archive
http://www.scielo.org.za/scielo.php?script=sci_arttext&pid=S1753-59132020000500012
https://repository.globethics.net/bitstream/handle/20.500.12424/3952377/GE_Education_Ethics_6_isbn9782889313594.pdf?sequence=1&isAllowed=y
https://sajs.co.za/article/view/6281
https://philpapers.org/archive/IKEPAE.pdf
https://melbourne-cshe.unimelb.edu.au/__data/assets/pdf_file/0004/2564266/Ethics-in-Higher-Education-Values-driven-Leaders-for-the-Future.pdf
rgb(248,58,34)