The Future of Design and Styling: Meet the Panel Discussion Speakers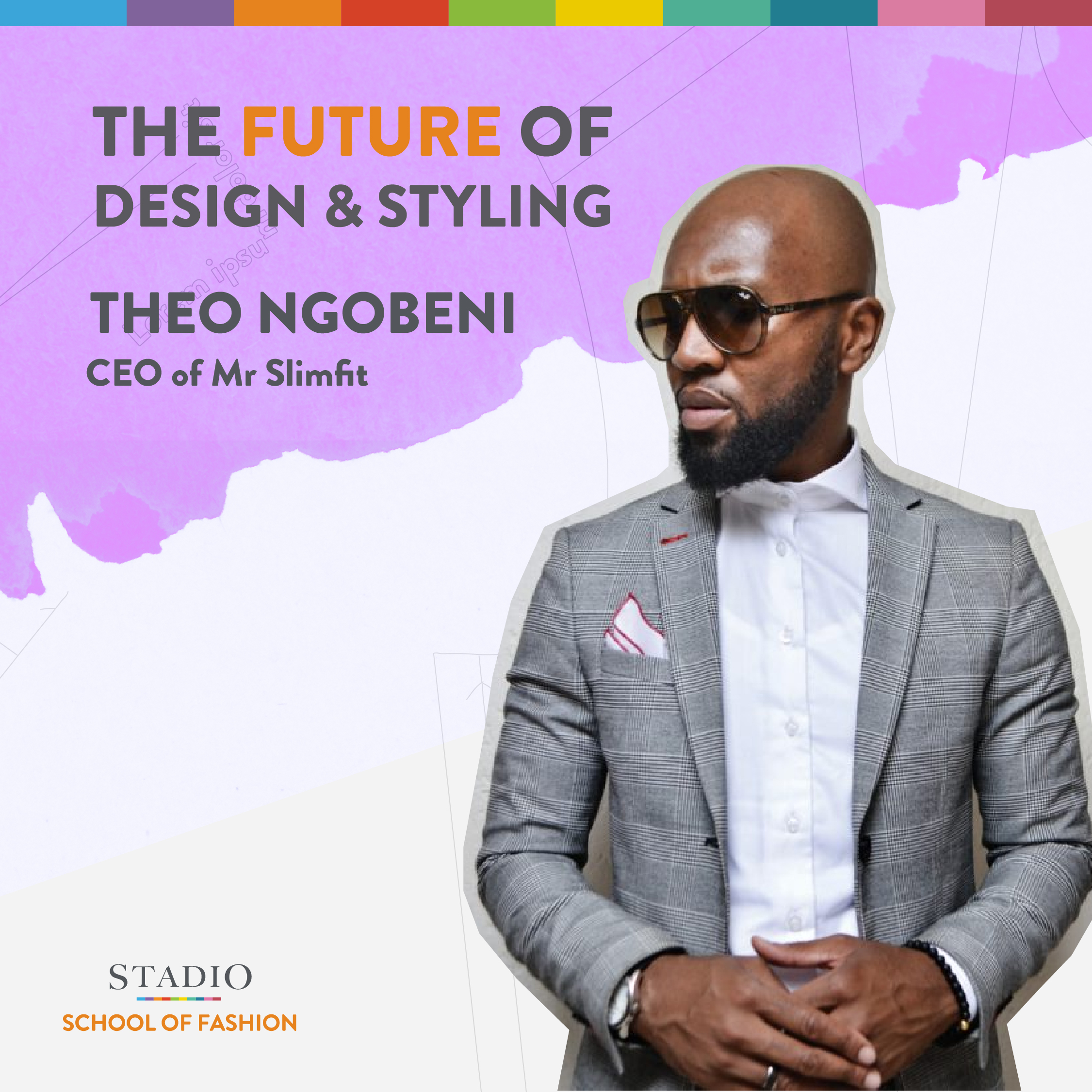 Theo Ngobeni was born on the 02 October 1984. He grew up at township west of Pretoria called Atteridgeville until he was 13 years old. In 1997 he then moved with his family to a small suburb of Wespark, still in Pretoria west. He matriculated in 2001 at Hoerskool Pretoria-Wes without a university entrance. He then spent 2 years after matric at home trying to find himself until he stumbled upon a career assessment test from Boston City Campus, that would change his life for the better. In 2004, he enrolled at the University of Pretoria to do a bridging program which would allow him to studied towards a B.Com undergraduate degree.

As a university student, in 2006 Theo Ngobeni was awarded a scholarship through the JSE by the Investment Analyst Society of South Africa. In the same year he was also awarded for being the best student in Business Management. In 2007, he was honoured as a recipient of the Golden Key International Award and he was also appointed as a student tutor for second year accounting by the university. A position he held for 2 years. In 2008, Theo obtained his B.Com undergraduate degree with a Cum Lade. He was also awarded with the SRC Academic Colours. In 2009, he obtained his B.Com honours degree in Financial Management.

After completing his studies, Theo started working for Rand Merchant Bank as a Forex Dealer in 2009. A position he held for nearly four years. He then moved to Arcelormittal South Africa in July 2013, where he worked as a Treasury Dealer until December 2014. After years of giving style tips and fashion advice to friends and family, his passion for style evolved from being a part-time thing to a full time career. In January 2015, Theo traded his job in the financial markets for a career in the fashion industry. That's when he established his company Ngobz And Co Services PTY Ltd and launched his first brand Mr.Slimfit, a style empire in the making.

Theo Ngobeni's love for style and current trends has turned him into a religious fashion researcher and mentor. He is one of the best and leading male image and style consultants in South Africa. Through his brand Mr.Slimfit, he provides wardrobe makeovers, made-to-measure tailoring and bespoke services to his clients. Theo has become a style saviour to a lot of South African men. Followed by many on social media, he teaches the young and old generation of gentlemen about style etiquette. From how to find a suitable look for their personality, lifestyle and body type, to colour coordination for everyday looks and life's greatest celebratory moments.
As a stylist, he has worked on various projects. His fashion styling portfolio includes Destiny Man magazine, Namibia Music Awards (NAMAs) and Bona magazine. Theo was named by GQ South Africa as one of the Top 50 Best Dressed Men in 2015 & 2016. He was also awarded with the GQ S.A's Best Dressed Man of The Year for 2018. He is a style columnist for The Foschini Group Man Magazine (TFG Man) available at Markham stores. Theo has and continues to dress high profile clients, who love and enjoy the finer things in life. Some of his clientele include the likes of Mike Teke, Given Mkhari, Andile Khumalo and Lynette Ntuli to mention a few. His inspirational journey has been featured on various media platforms such as Metro FM, Power FM, SABC 2, CNBC Africa & Top Billing. Theo Ngobeni is slowly becoming a force to be reckoned with in the style fraternity.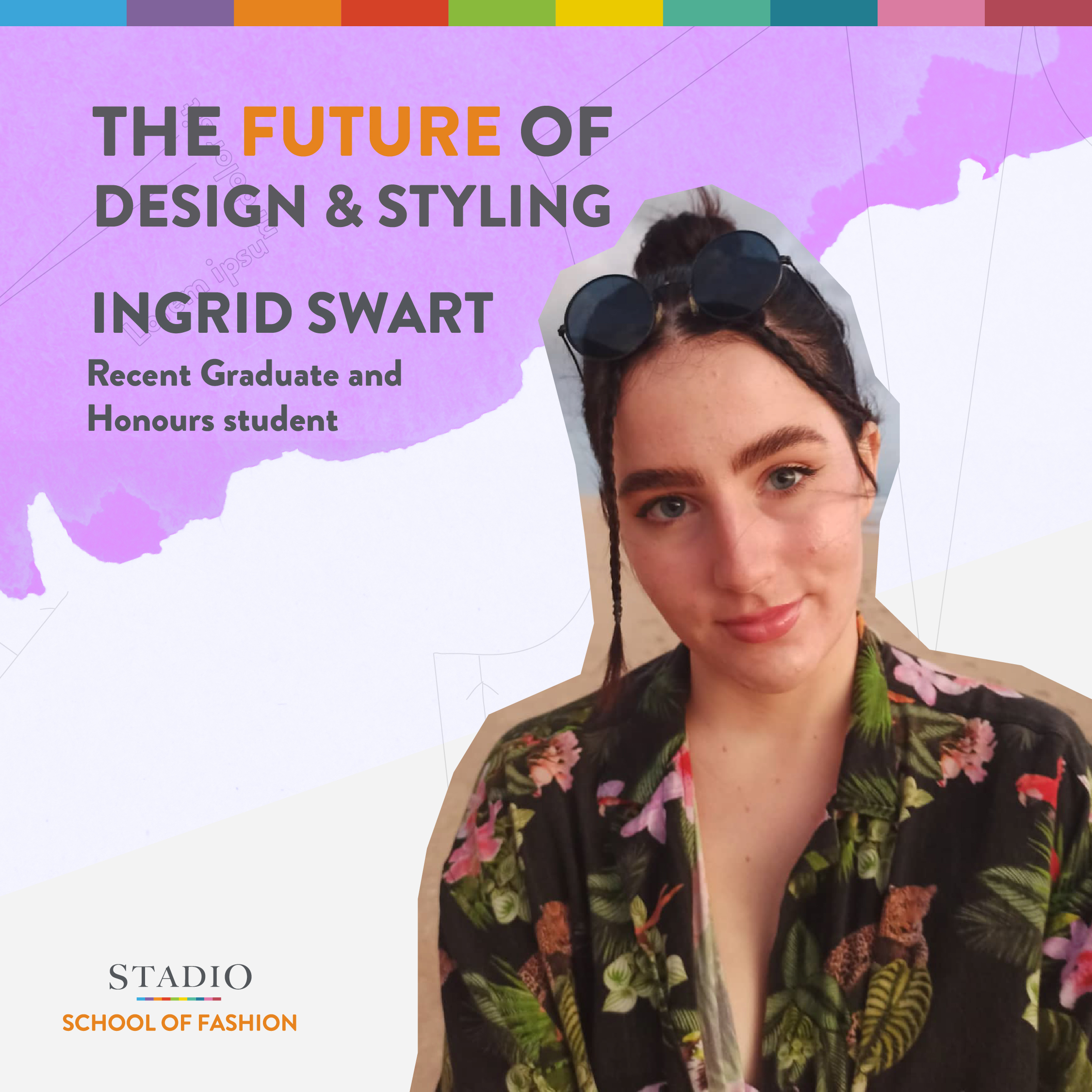 A graduated with a BCom in Fashion in 2021. I am currently completing my BA Fashion Honours degree, focusing my research on the potential of the department store business model when utilized as a community hub. I am also working part-time as a BCom/Retail tutor at Stadio School of Fashion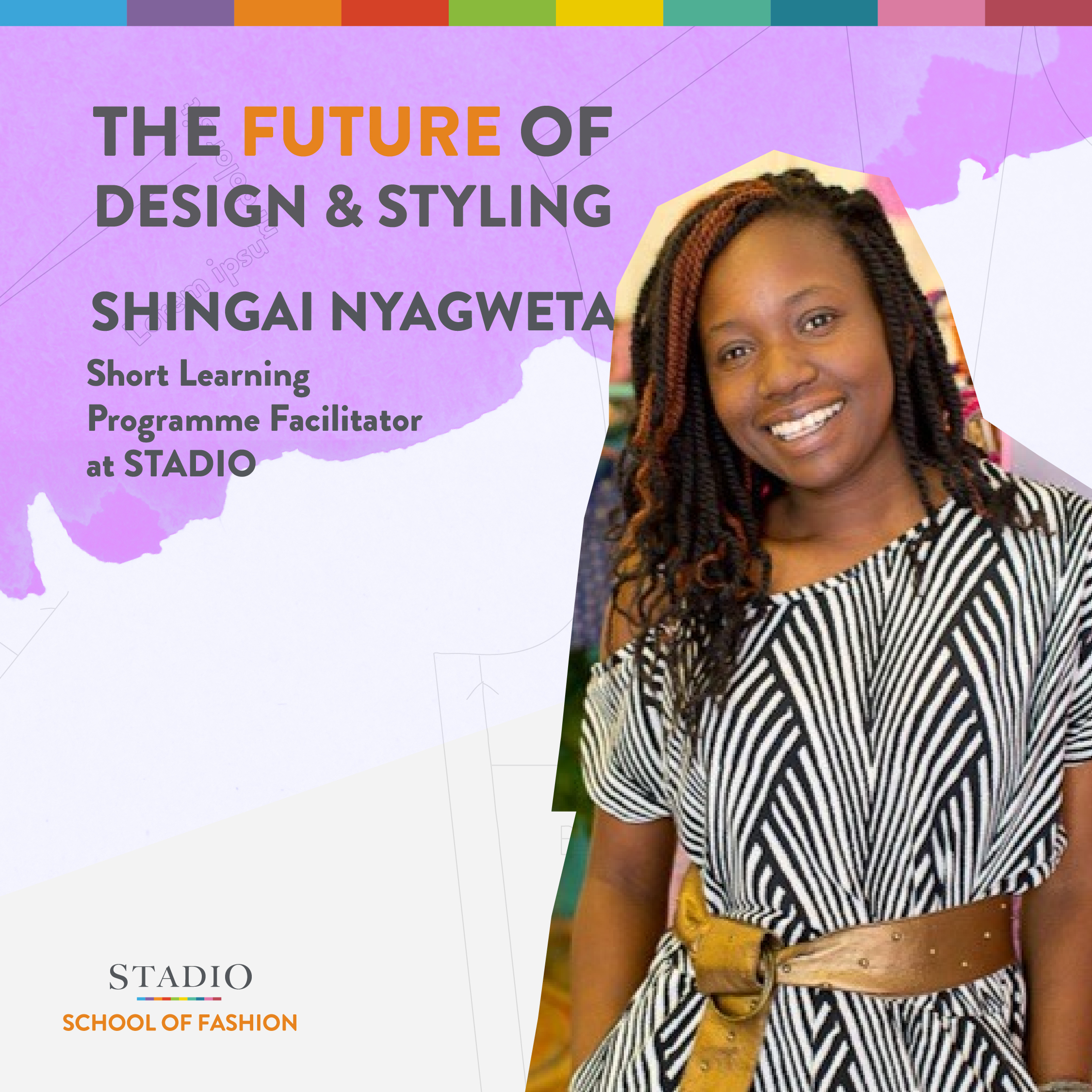 Shingai Nyagweta is a qualified and experienced apparel designer, brand builder, and product developer. She has been successfully designing and managing brands for various clients in different design categories for nearly two decades.
Over the course of her career in the design industry, she has consulted with over 52 established and emerging African brands; helping them plan, strategize, research, design, manufacture, and launch successful fashion businesses across various product categories.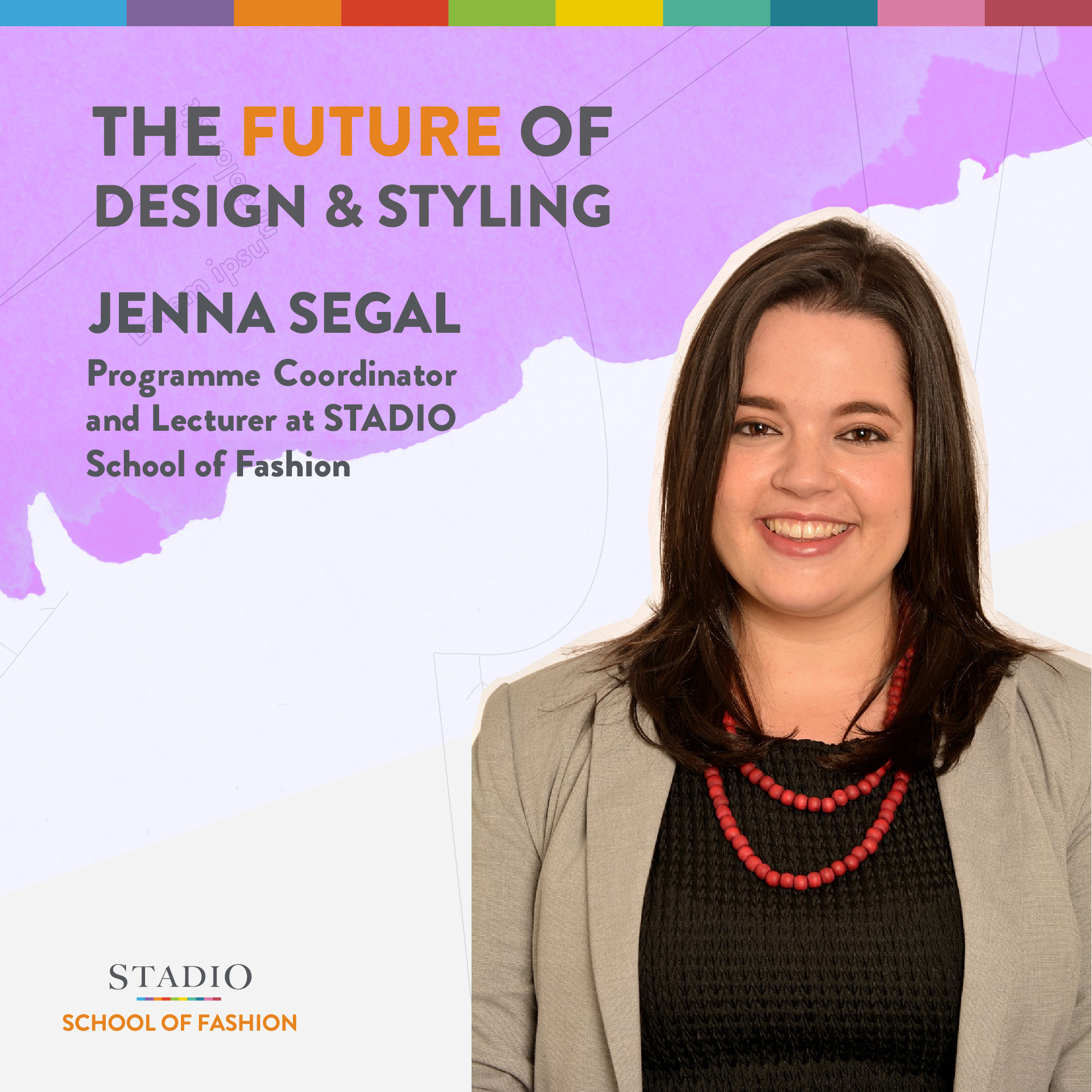 Jenna is a registered Industrial Psychologist with a passion for educating and upskilling young professionals. She is currently working as a lecturer, module coordinator, and programme coordinator at STADIO School of Fashion. Her tertiary education was completed at Wits University where she obtained her Masters of Arts Degree in Industrial Psychology. She has industry experience as a lecturer, trainer, coach, facilitator and consultant in the corporate industry; nationally and internationally She volunteers as a member to the Society of Industrial and Organisational Psychology SA (SIOPSA) student-mentorship interest group, where she coordinates online engagement between tertiary education students and industry expert mentors. In 2022, Jenna chaired multiple sessions at the SIOPSA Annual Conference. Her career aim is to raise the standard of excellence of every client through increased accountability, self-efficacy, and self-awareness.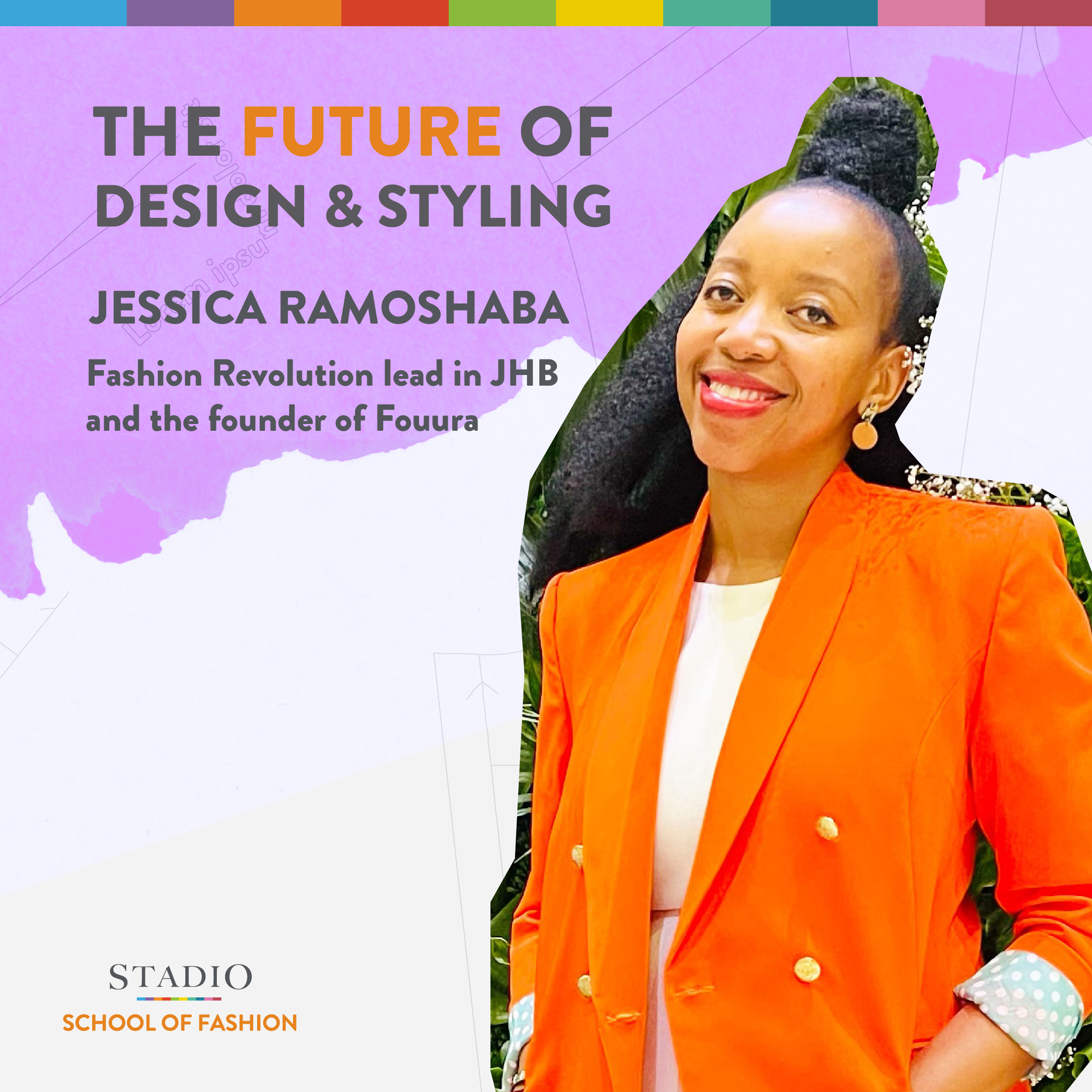 Jessica Ramoshaba is a champion of sustainable fashion and empowering African women to let their inner light shine through and embrace new ways of living and being.
Through her creative styling boutique Fouura – whose name embodies the concept "for you are" – this former fashion editor and stylist to the stars draws inspiration from the recycling, thrifting and conscious shopping movement to deliver wardrobe and beauty choices with longevity, sustainability and individuality at their core.
Pretoria-born and -bred Jessica started out in the public service before venturing into fashion styling in London and Dubai, conceptualising covers for the likes of Harper's Bazaar Arabia and Emirates Woman. Back in South Africa, she styled for Bona and Destiny before being appointed True Love fashion editor, transforming stars such as Bonang, AKA and Somizi and many more.
Having obtained an honours degree in fashion at Lisof (now Stadio Higher Education), she is currently (2022) completing her master's degree in design, focusing on sustainable fashion.
Striking out on a bold new path, Jessica is the founder and creative director of Fouura, a consultancy and media platform offering sustainable styling solutions for the busy African woman. Drawing on her cross-continental styling experience, her focus is now on educating people about how to dress, shop and live better for a more sustainable world, through podcasts, coaching sessions, talks and articles.
Fouura is an amalgam of the word "four" – referring to April, the fourth month of the year, which is Jessica's birthday month and also sakura (cherry blossom) season in Japan; and the term "you are", to denote that her agency aims to affirm women's sense of who they already are. "Be who you are, then your beauty will show. For YOU are!" says Jessica.
"Sustainability has opened my worldview to the next phase of fashion," she says. "I would love to see Fouura becoming a movement, helping women discover a new way of being fashionable and living consciously. If we all anchor our wardrobes with good-quality, ethically sourced garments, we can start making a real difference."
Jessica also heads up the Johannesburg chapter of Fashion Revolution, a non-profit that takes a stand against the exploitation of garment workers worldwide and aims to make the fashion industry more sustainable, humane and people-friendly.
rgb(248,58,34)