With former Southern Business School (SBS) founder and principal, Mr Chris Vorster, moving on to his new role as CEO of STADIO Holdings, the appointment of Ms Chariska Knoetze as executive head of STADIO Distance Learning came as no surprise earlier this year.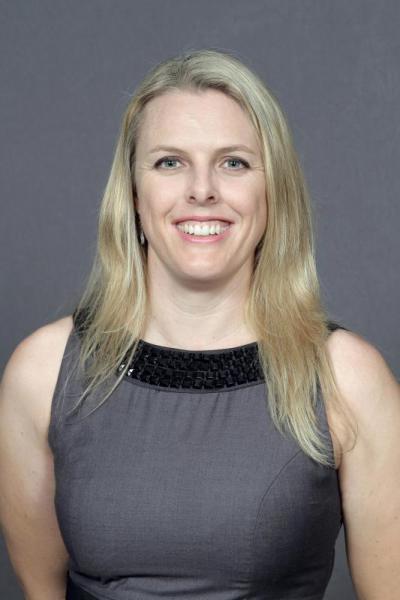 As executive head for distance learning, Ms Knoetze now takes over the role of principal at the former SBS to replace Mr Vorster. Ms Knoetze has been a part of SBS since 2017 as financial manager, but also frequently as acting principal due to Mr Vorster's increasing workload amid the consolidation of SBS into STADIO Higher Education.
STADIO Higher Education boasts eight schools, with four of them providing distance learning to more than 85% of the STADIO Higher Education student body. Three of these schools were born out of SBS. They are the School of Law, School for Management of Safety in Society (Policing) and the School of Management and Administration.
In addition to overseeing the distance learning qualifications in these three schools, Ms Knoetze is now also tasked with looking after the additional STADIO distance learning qualifications in the School of Education.
With by far the largest part of STADIO made up of distance learning students, it goes without saying that Mr Vorster regards the role of his former acting principal in establishing STADIO as southern Africa's leading private higher education institution as pivotal.
"Ms Knoetze is a remarkable academic administrator who has a keen understanding of how to serve our students," says Mr Vorster. "She is an excellent appointment and our students will continue to thrive under her leadership.
"She is passionate about widening access to higher education and providing the best quality distance learning qualifications at the most affordable fees. I would like to wish her the best of luck and assure her and all our students of my full support during this exciting new chapter of her career."
Read our Q&A with Ms Knoetze, a balanced and truly inspirational individual.
Please provide us with a brief history - your roots, where you come from and where you studied.
I was born and bred in Johannesburg. I completed my BCom Accounting and Honours (CTA) at the University of Johannesburg. I then completed my articles at Ernst and Young and obtained my CA (SA) in 2010. I have a Post Graduate Certificate in Education and I am a qualified life coach. I started at SBS in 2017 as financial manager.
 I believe people are the most important assets in any organisation and I believe in making a difference wherever you are. I am passionate about education, because I know it can change people's lives and even transform a nation.
I am married and have a young daughter who keeps me very busy outside of work. I love the outdoors and participating in any type of sport. I am also an animal and nature lover.     
Why do you enjoy your position as an academic/administrator, and what excites you about it?
I am genuinely passionate about education. I believe the future of southern Africa depends squarely on education. Through education graduates will be able to make informed decisions courtesy of the skills and knowledge they acquire. This process of academic empowerment will enable graduates to create a better southern Africa.
The mission statement of STADIO resonates deeply with me. In this position I can contribute to the purpose of widening access to higher education on a much greater scale than I could ever imagine. I not only regard this as a great opportunity but also as a realisation of a personal dream.       
What are your goals, ideals and passions?
I would like to be part of the STADIO journey to become the largest private higher education institution in southern Africa. My goal is to see distance learning creating opportunities for people to enter higher education who did not have access before, and to successfully create lifelong learners.
I would like to facilitate an environment where staff are happy and fulfilled, and where they feel part of a bigger purpose and goal. I would like to be a good mother and wife and continue giving my family priority. I would like to be kind, humble and remain thankful, always.   
What is your vision for STADIO Distance Learning?
I see STADIO distance learning as a significant role-player in southern Africa's higher education space. I would like us to be known for assisting students in achieving their dreams and realising their potential to become not only graduates but lifelong learners.
I want us to always take pride in providing affordable and quality higher education.  The potential for our institution in the current southern African context is extraordinary. Not only are we geared to achieve our vision, but we are also a stakeholder in the world of work and other societies. This will provide a springboard to even greater success.
We have the advantage of being flexible to cater for the needs of enterprises and societies, and genuinely taking hands to collaborate.
Distance learning is an affordable option that opens many career doors. It is also ideal for our post Covid world where our support, learning environments and study material are online. I honestly believe we can make a significant difference in southern Africa through distance learning.
You have been part of the successful SBS journey. How do you feel about the SBS consolidation into STADIO and your new role within a consolidated higher education institution?
I am so proud to be part of the SBS journey. We will not change the pillars on which SBS was built and what students loved about SBS. At the same time, becoming part of STADIO means there is an opportunity to improve and grow.
We will be able to offer our students even more options and support because of the consolidation and our students will only benefit.
We will do everything possible to assist our students and help them succeed by giving them great service, knowledgeable advice and sound guidance.    
rgb(248,58,34)