The commerce world changes rapidly and continuously. Digitisation has become a buzzword like no other. We are surrounded by trillions of gigabytes of freely available business knowledge. There is a constant flow of infotainment from individuals who  (think they) have made it and are working remotely, in beautiful semigrated locations across the world.
Where does this leave most of us? We are hungry for a meaningful and valuable education experience that allows us to navigate the noise and focus on bite sized crucial lessons in business and commerce, while learning to be agile enough to adapt. We want a journey with likeminded partners, who share the same values such as passion, ambition and relevance in an environment that acknowledges us as the main drivers of sustainability and citizenship.
You are invited to explore a new world of commerce with STADIO where we will unpack the digitisation myth. You will learn about real economics, and what it means to be compliant in a specific industry. You will become more agile and adaptable, and develop into a more responsible global citizen. You will evaluate business risks and future scenarios. You will engage with an in-depth practical business project of your choice, discuss and strategise business ideas around how to innovate with new technologies, and how to finance them.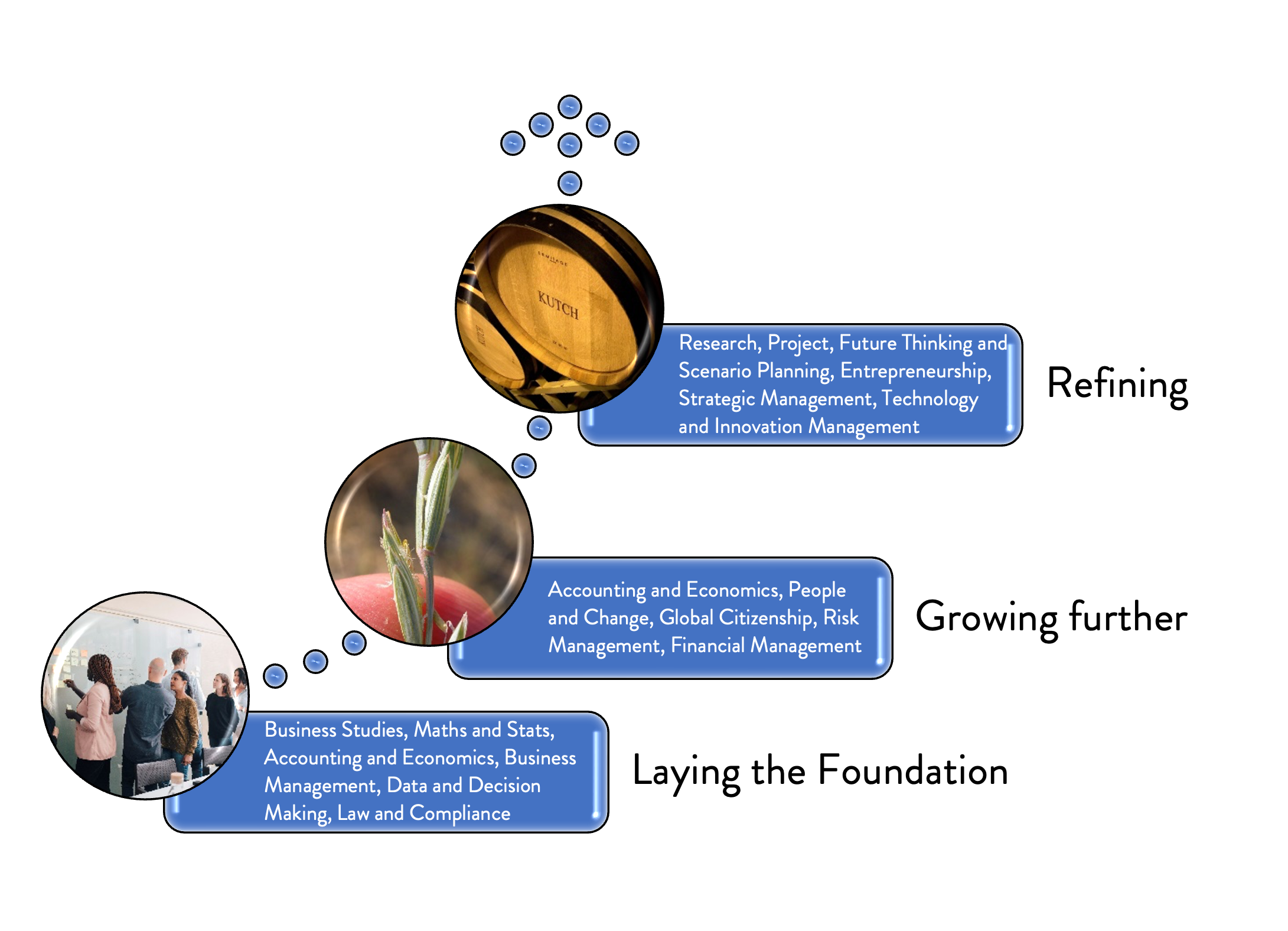 The new STADIO BCom General will make you future fit! The BCom General is delivered via blended contact learning and distance learning, which allows a flexible approach to your studies.
Would you like to immerse yourself in more technical content after laying the foundation? Choose one of the following specialisations:
Economics
Financial Management
Risk Management
Investment Management