We asked Digital Marketing lecturer, Mr Tatenda Chabata to tell you more about our Digital Marketing offerings at STADIO.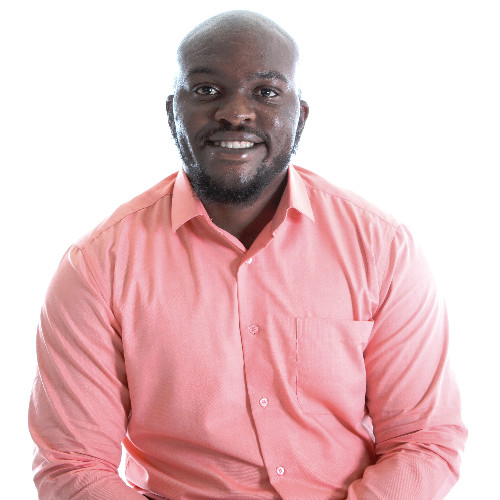 Besides COVID-19 dramatically changing our way of life and way of living, the world of work has become a virtual space with anyone and everyone trying to gain attention.
This attention could be through online friendships, online business partners or online clients. It requires people to equip themselves with the art and skill of becoming exclusively relevant in the virtual space. 
At STADIO Higher Education we offer the Bachelor of Commerce in Digital Marketing and the Higher Certificate in Digital Marketing Practice across our state-of-the art campuses. 
It has been a pleasure lecturing and being the Programme Coordinator of these sought-after courses for the past 3 years and we are looking forward to growing our breadth and reach in Southern Africa. 
Some may ask whether it's possible to expand beyond boarders? Our answer is a confident yes because we believe that these qualifications at STADIO provide all the skills and traits you'll need to be successful. 
We don't focus too heavily on theory. Instead we have state-of-the art equipment (personal computers) and human intellect (industry lecturing specialists) that are skilled to get students ready for the world of work.
Enabling a conducive learning environment with personalised attention from our staff makes us identify student concerns quicker. We provide tailor-made solutions that will assist both students and staff to meet a mutual goals to successfully complete a Digital Marketing qualification. 
When we mention our industry relevancy, we base this on several corporates with whom we have engaged within our study material. Some of the big brands that our digital marketing courses have built relationships with are Coca-Cola, Spur Corporation, Jupiter oil and Ferame Networkers. These relationships attest to our core mantra of getting our students ready for the world of work, which is part of the DNA we convey in our classes. 
Interestingly our work-integrated modules have ensured we remain relevant and competitive. We will prepare you adequately for a career in Social Media Management, Digital Marketing, SEO, Copywriting and Google Analytics.
We do walk the talk as one of the most sought-after digital marketing courses in South Africa. The Bachelor of Commerce in Digital marketing and the Higher Certificate in Digital Marketing Practice will help you gain online significance and sustainability. 
To get started in a career in Digital Marketing, get clicking to www.stadio.ac.za or email [email protected]